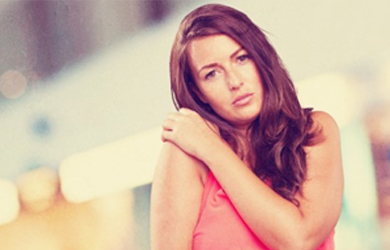 Neck Pain is a very common and frustrating condition. There are many causes of neck ache, pain and stiffness. Most are mild and may go away with time and rest. However when neck pain is persistent or severe, it can be due to serious causes like a slipped disc or spine degeneration.
Rest, repeated massages, complex exercises and simple medications will not work in such cases. If you have been prescribed painkillers repeatedly, or have tried multiple different treatments and still have pain, it is time to consult a properly selected doctor.
If you face difficulty while seated, suffer neck pain while working, are unable to move your neck comfortably, or experience arm numbness, it can be worrying. A quick google search for "neck pain doctors" will give an almost endless list of doctors of different types.With an urgency to get the correct treatment, it is difficult to make a proper decision on which doctor to consult.
To help you make an informed choice, here is a checklist of 7 important considerations:
 

1) Is your doctor correctly qualified for your condition?
Even when we exclude the many unlicensed people who claim to treat neck pain with "natural" and "traditional" methods, there are many types of actual doctors one can consult when we are looking for the best neck pain specialist. Orthopaedic specialists often come to mind first but neurosurgeons, neurologists, rheumatologists, and rehabilitation physicians are some of the many other doctors that could be more suited for your condition.
2) Can you get an appointment quickly enough?
Every single day matters when you are suffering in pain.Is there a delay in getting an appointment to see your doctor?It is important to get effective treatment started to prevent neck pain from getting more severe. Is there a wait for the necessary X-rays and MRI scans needed to properly assess your condition before starting the treatment? Ideally you should get an appointment immediately, the next working day at the latest.
3) Is your doctor able to provide you the best possible care or more likely to offer standard recommendations?
As neck pain can be a very difficult condition to treat, it is possible that many doctors will recommend simply "rest and painkillers", "exercise", or "neck surgery". Make sure your doctor is familiar with the latest neck pain treatments available.
4) Are you limiting your options unnecessarily due to worry about medical expenses?
It is well known that medical treatments can be expensive. But most people have some medical insurance that can cover their treatments, even if they see a private specialist. Is your doctor able to allow medisave use for your condition?
Many patients are able to use their Personal Accident Insurance and Company Insurance to cover their medical bills.
Others pay for their treatments using local and international private hospital insurance and MediSave-approved insurance known as the Integrated Shield Plan.

If you have one of the many insurance products that cover you under a private hospital plan, it should be able to give you the assurance of treatment with peace of mind.
If you have an Integrated Shield Plan and a "full rider" that covers you for private hospitals, you may also be eligible for "Cashless Service" . This allows you to get treatment at the hospital with no payment needed during admission or discharge. Some examples of Integrated Shield Plans and Riders include:
AIA, Healthshield Gold Max A + Max Essential A

Aviva, Myshield Plan 1 + MyHealth Plus Plan 1 (option C)

AXA, AXA Shield Plan A + Basic Care

GE, Supreme Health P Plus + Total Health Platinum

NTUC, Enhanced Incomeshield Preferred + Plus Rider

Prudential, PRUshield Premier + PRUextra Premier
5) Are the fees reasonable?
It is well known that medical treatments can be expensive. However an expensive doctor or hospital is also not necessarily the best choice. Price is not always an accurate indication for quality.It is important to select good, cost-effective care most suited for your condition.
6) Is your doctor of a high professional and ethical standard?
It is probably fair to say all Singapore doctors are highly qualified with years of clinical training and experience. A quick google of all their profiles will likely reveal an impressive list of academic qualifications and clinical experience. What may not be as easy to learn online is how much your doctor cares for each patient and their standing among fellow doctors. A third party with close knowledge and the benefit of knowing the experiences of past patients can be very helpful for you to make an informed choice.
7) Does your doctor have access to the latest medical technology?
For people who prefer a non-invasive approach, there are many new medical technologies available for good results. Examples such as shockwave therapy and tecar therapy are able to give very good results.
Minimally Invasive Injections. For people who prefer a more direct, quick and effective treatment, there are many types of joint injections that give very good results. Nucleoplasty and Radiofrequency injections are very popular options for people who want fast results.
Surgery is often the last resort, reserved for only the most severe cases of neck pain. Bearing in mind the risk of surgery, risk of general anesthesia and cost of spine surgery, many patients have a hard time finding the right orthopaedic surgeon or neurosurgeon for their condition.

For a recommendation on which doctor to consult for your condition,

simply send us a message or

 
Call: +65 85226048
(Our doctor recommendation service is FREE. If you optionally request extra services such as translation and medical transport, there may be a small fee involved)